Jim, who wants to reach people on social networks interested in poetry
Suzy, who wants to reach people browsing travel websites about China
Bill, who wants to reach people looking for plumbing services
Carol, who wants to reach people watching YouTube videos
The correct answer is:
Bill, who wants to reach people looking for plumbing services
Explanation:
The Google Search Network is a cluster of search-related websites and apps where the advertiser can bid to display their ads accordingly. When you set up ads on the Google Search Network, your ads can be seen near search results when someone searches with the terms related to one of your targeted keywords or keyphrases.
You can learn more about Google search network on the official website of Google: https://support.google.com/google-ads/answer/1722047
For instance:
Bill runs a plumbing business in New York. He is looking to attract new customers for his services in New York.
He thought to set up ads on Google Search Network because customers must be searching on Google to find reliable plumbers in New York.
He signed up for Google ads in order to set up search ads based on targeting keywords like 'plumber in new york', 'best new york plumber', and so on…
After ads setup and approval from Google, his ads started appearing on Google Search Network. Please refer the screenshot below to understand how search ads appear on Google.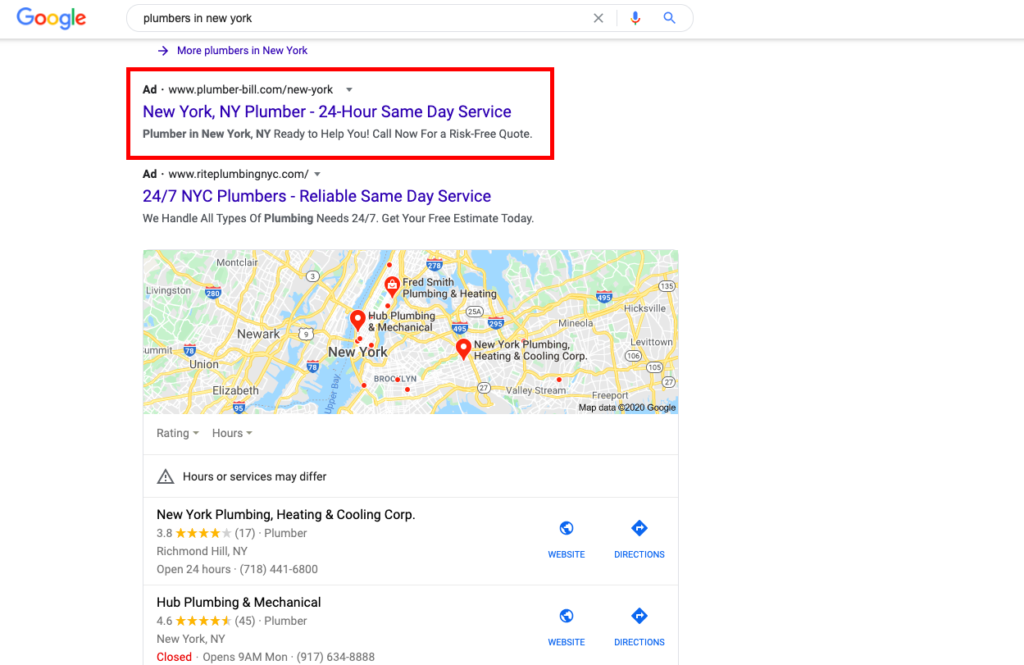 We hope your query related to this question, 'Which client would you advise to advertise on the google search network?' is resolved now!
Feel free to comment below for more information 🙂
Author:

FreakySEO
FreakySEO is all about the list of great tools, tips and tricks to create ideas, strategies and quality content.