I'm glad to welcome you to the FreakySEO!
Before your mind starts boggling about questions like; why Freaky SEO and on top of that how it can help you to enhance your website?
Let me introduce myself to you.
I am Ravi Verma. I am a digital marketing consultant and freelance SEO expert in Delhi.
When I started as an entrepreneur at the age of 18, my clients used to call me 'An Internet Baby'.
I have helped and served numerous British and Australian clients apart from some Indian corporates to develop their websites, optimise the content, supervise market research, enlarging brand recognition by ranking their websites on the first page of various search engines and finally maximising their sales.
I live and operate from the NCT of Delhi, India.
Being a hardcore professional and an innovative thinker, I proffer my services in website planning and branding to both well-established businesses and start-ups.
How I started Internet Marketing?
As soon as I passed out from High School with flying colours, being a Science student I was supposed to apply for JEE Mains Exam which is a prominent engineering entrance exam in India.
However, the destiny had something else in store for me.
I failed the exam as I was nonchalant about engineering and was just blindfolded following people advice.
I have always been nurtured under my mother's shade and discuss my aspirations, failure and blueprint with her regarding my both personal and professional lives.
When I told her that I wanted to start-up on my own and work for people, she seemed to be dubious at first but had faith in me and grant me to work as my will.
I guess every work teaches you something.
I decided to work as a part-timer with the Pizza Hut process. This job helped me thoroughly to understand customers' behaviour and situation handling.
Later I worked for Microsoft Academy, Exporters India, DigitalCareer and Logicsofts.
With a course of time, all these jobs helped me to accumulate flawless knowledge and understanding of Internet Marketing.
Finally, Why FreakySEO?
In 2017 after Google released a major update which led to the swift decrease in the website ranking of one of my international finance projects, I became ghastly worried about the development of the website.
I had never seen and expected such a steep downfall of the website ranking.
After a series of consequential discussions and thoughts with my colleagues and Seniors, I realised that this is how real SEO performs like. Unpredictable!
However, with constant efforts and optimisation, I managed to get my client's website on track and learned how to handle such crucial situations.
On that day, I found out that SEO is Freaky and it is not an easy task. It's a game of patience and knowledge.
FreakySEO is all about the list of great tools, tips and tricks to create ideas, strategies and quality content. It's a vast and deep ocean of knowledge on industry insights, strategies, techniques and regular updates to attain great results and superior website ranking. No fluff advice but a genuinely actionable job that works.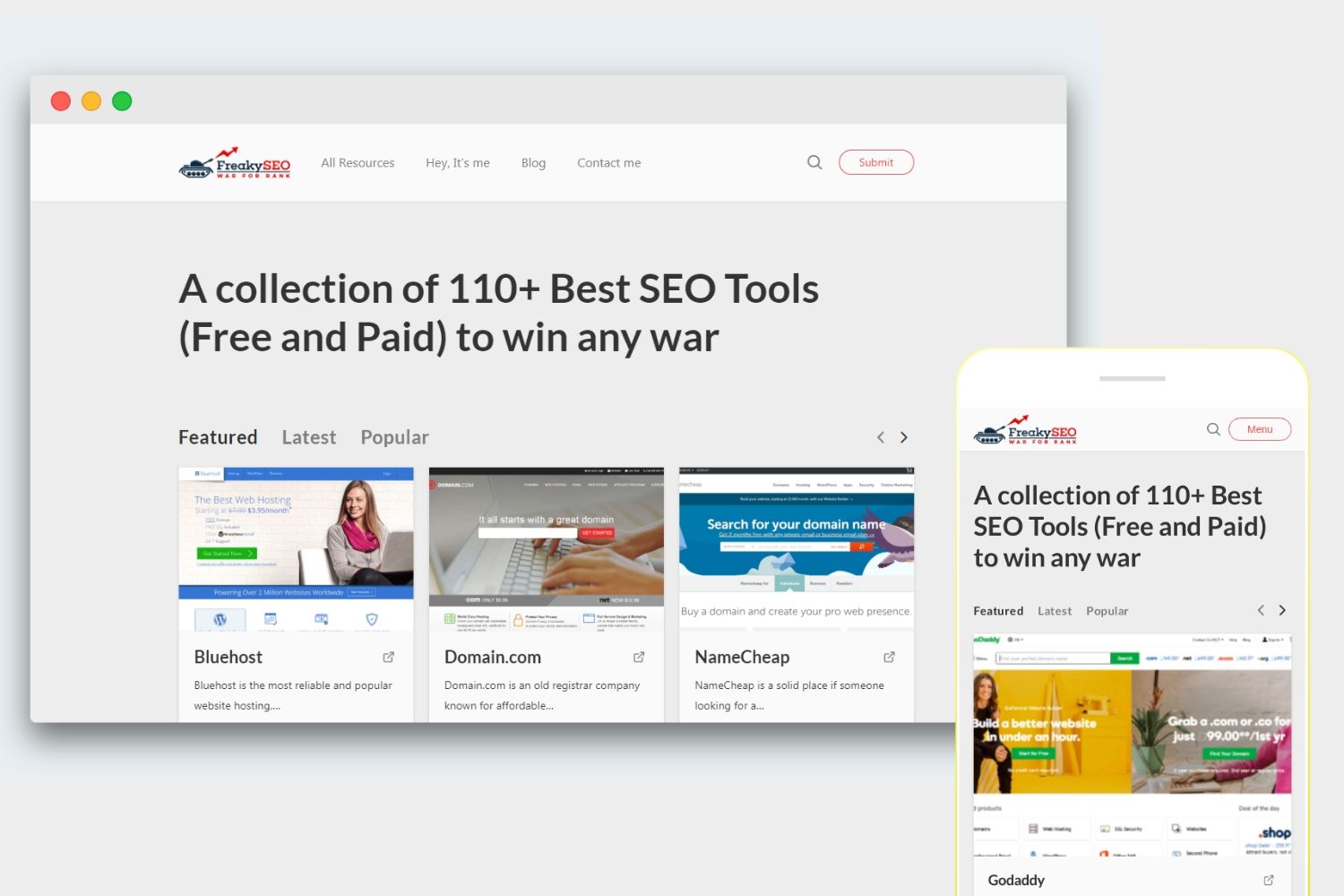 If you too have a website that needs up gradation to perform better, speak to me directly to discuss your project. I leave no stone unturned to bestow rewarding SEO ideas and services that can help you to increase your website traffic and sales.
Hope this website helps!
Thank you for reading.
Created by Ravi Verma (Founder of Freaky SEO and SEODelhi.co)
Connect with me on Linkedin