Myntra is an online fashion portal that offers a variety of brands to Indian consumers. One-stop online shop for all your lifestyle and fashion needs, it has gained a reputation of being fast, hassle-free, and convenient. The Myntra online shopping company is currently the most important online retailer in India.
How to track your order on Myntra in less than 10 sec.
Step 1: Go to myntra.com
Step 2: It will ask you to enter your mobile number to login.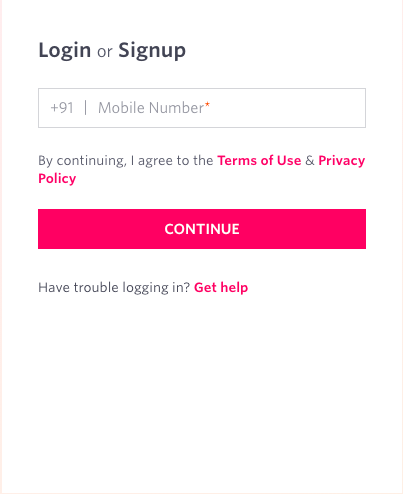 Step 3: Enter an OTP you will receive at your mobile number

Step 4: Click on https://www.myntra.com/my/orders to access your order status updated by the Myntra Logistics team.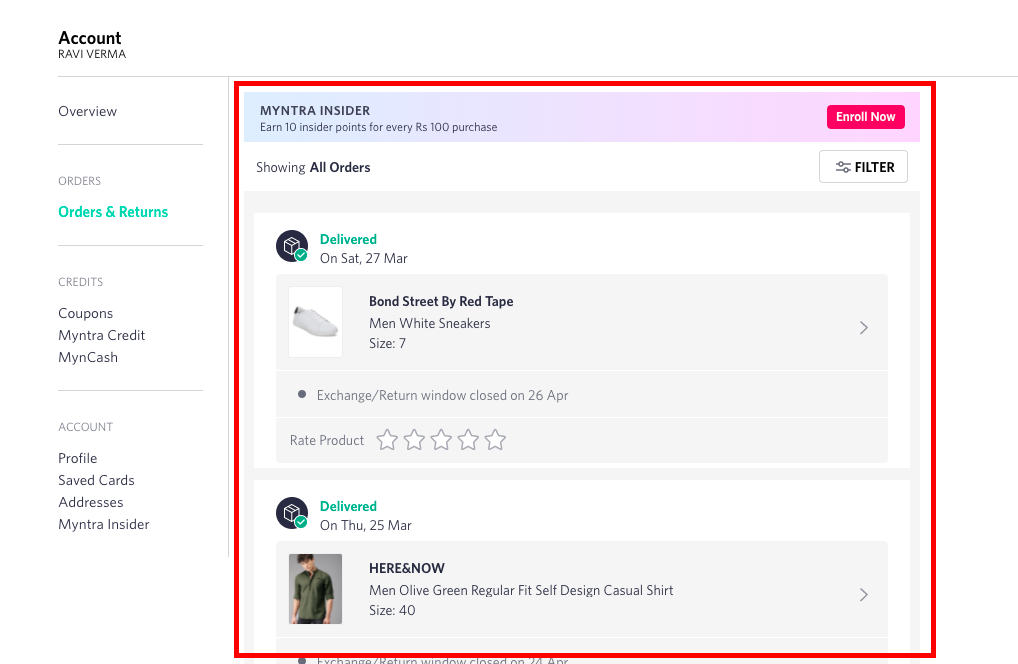 Myntra Logistics takes how long to deliver after shipping?
Myntra Logistics team claims to strive for product delivery in the shortest time possible and in top condition. According to Myntra, products can normally be delivered within 7 days, but they often deliver them earlier.
No matter what you order from Myntra, you will receive free delivery if you are a first-time customer. Afterwards, every purchase will cost you Rs 99, as long as it is less than Rs 999. If the price is above that, the delivery would be free. In simple terms, Myntra's shipping policy is to "Save more, shop more".
Myntra also has its own terms and conditions for shipping. You will get a full refund of your purchased product price if your order is lost or isn't delivered to your specified address. No delivery charges, however, will be refunded if the order is cancelled. To gather more information, speak with Myntra's logistics customer service team.
Does Myntra offer fast delivery?
Myntra's online shoppers who want their orders delivered faster can choose next-day delivery. Myntra Logistics team guarantees the delivery of orders before 7 pm on the next working day when you place an order before that time. Note that this option is only available in selected cities and regions in India.
What is the ideal way to contact Myntra?
Myntra customer service makes it easy to file a complaint. Two simple steps are all you need to do. As a first step, ensure that the issue is properly diagnosed. Be sure to take pictures and gather evidence of any damage or defect in your purchase.
In order to keep track of your customer support correspondence with Myntra, please keep any receipts, text messages or emails you received.
Myntra Logistics team can be contacted in a number of ways. It will take at least 20 minutes for a customer care representative to reply to your call, so it would be wise to call first.
Your issue can also be raised from the Myntra app's Help Center. I highly recommend that you take this opportunity to be clear about the type of resolution you are hoping for from Myntra. Please include additional details, such as proof of damage, receipts, or your registered Myntra ID.
How do I return a product to Myntra easily?
If you return a product within the stated time period, you can get a refund from Myntra. Ensure you know when you are eligible to receive a refund by reading the product details. It takes between 4-7 days for the entire process to be completed. Your product must be returned in its original packaging, including all free gifts and tags.
You need to check the Myntra website, or contact their customer service team, to determine if your return is eligible. In addition to its very own pickup services, Myntra also offers delivery services. The shipping costs will be reimbursed to you if you share the courier receipt with Myntra.
A Myntra representative will pick up the returned items and verify that they are of reasonable quality if Myntra arranges a pickup for you. In some cases, you may receive a refund at your doorstep, and in others, you may get a refund at the Myntra warehouse after the product has passed a quality check.
Author:

FreakySEO
FreakySEO is all about the list of great tools, tips and tricks to create ideas, strategies and quality content.